Simply, cloud computing is the delivery of computing services over the cloud. It includes servers, storage, databases and intelligence.
So, instead of buying, maintaining physical data center, we can buy it from cloud provider.
Moreover, it offers us faster innovation, flexible resources and economies of scales.
Types of Cloud Computing
1. Infrastructure as a Service (IaaS)
Firstly,

it is most basic category of cloud computing services.
Secondly, it

contains fundamental building blocks of computing that can be rented : physical or virtual storage, storage and networking.
Moreover, it

gives you the highest level of flexibility and management control.
However, IaaS is not secure enough for most critical data.
Eg. DigitalOcean, Linode, Rackspace, Amazon Web Services (AWS)
2. Platform as a Service (PaaS)
Supply an on-demand environment for developing, testing, delivering and managing software applications.
Firstly, it allows you to focus on the deployment and management of your applications.
Secondly, PaaS is designed to make it easier for developers. So that, they can quickly create web or mobile apps.
Eg. AWS Elastic Beanstalk, Windows Azure, Heroku
3. Software as a Service (SaaS)
Provides you the complete product that is run and managed by the service provider.
Sometimes referred as end user application.
With SaaS, cloud providers host and manage software applications and infrastructure, and handle any maintenance, such as software upgrades and security patching.
Eg. Google Workspace, Dropbox, Salesforce, Cisco WebEx.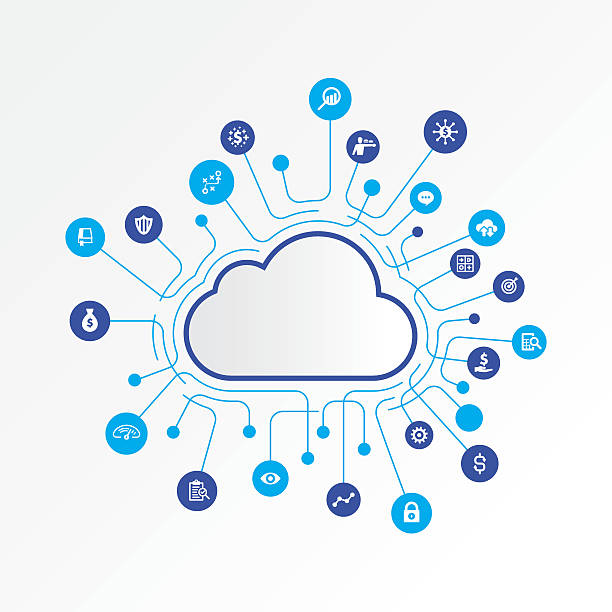 There are different ways to deploy cloud services: on a public cloud, private cloud and hybrid cloud.
1. Public Cloud
Third party service provider own and operate the public cloud.
Delivered it via the internet and shared across organizations.
Microsoft Azure is an example of a public cloud.
2. Private Cloud
It is dedicated solely to your organization.
A private cloud can be physically located on the company's on-site datacenter.
Services and infrastructure are maintained on a private network.
3. Hybrid Cloud
Uses both public and private clouds.
Allows data and applications to be shared between public and private cloud.
Gives your business greater flexibility.
Benefits of Cloud Computing
Agility
Cloud gives us easy access to wide range of technologies. So, we can innovate faster and create almost anything we can imagine.
2. Elasticity
With cloud computing, you don't have to over-provision resources up front to handle peak levels of business activity in the future.
3. Reduced IT costs
Your contract may include the cost of system upgrades, new hardware and software. You no longer need to pay wages for expert staff.
4.Scalability
Your business can scale up or scale down your operation and storage needs quickly to suit your situation.
Uses of cloud Computing
Create cloud-native applications

Test and build applications

Big data analytics

Store, back up and recover data

Embed intelligence
Conclusion
In conclusion, cloud computing is recently new technological development. It has the potential to have a great impact on the world.
So, as we have seen, it has many benefits that it provides to it users and businesses.
In short, in this article, we have seen what is cloud computing, its services, benefits and more.