Image editing explains things better and makes us understand the concept effortlessly. Sometimes, what a 100-word paragraph cannot do is done by an image in a snap!
Image editing holds the potential to gather traffic and increase the rankings of content written.
Digital Marketing is the most preferred medium of promoting products in today's date and the magic to boost it is done by these perfectly edited images.
But, making these perfect images can be a tiring and time consuming task. Also not everyone has that creativity to look at a picture and decide what all enhancements it needs to turn it into an eye catching one.
Thankfully, there are these 5 apt tools that can help you creating an image like a professional.
Canva: Canva is the most popular editing tool on the internet. It has some interesting variety of templates and features to work with.
You can edit images on it, design logos, book cover design, design blogs, and edit videos, and also can make a banner for your social media networks like Facebook, Youtube, Twitter.
Add quotes to pictures or text to your pictures with 500+ fonts! Re-size, shape and position your pictures easily.
You can upload pictures of your own to edit or simply use any from the library of photos and illustration. The tool has a huge number images and graphics to choose from.
Incomplete work can be saved to the cloud to later work on and once done it can be directly uploaded to the social media platforms.
If you are confused with how to use the layouts and dimensions and the variety of the features, Canva offers tutorials on how to use the features available.
All of this, here is free of cost apart from some premium images or illustrations which cost a few bucks mentioned according to the items. One can but the annual subscription service too.
PicMonkey: Another majorly used editing tool is PicMonkey. This tool boosts the colors and provides a number of filters. Add graphics and stickers to your logos.
Unlike Canva, PicMonkey works on portraits too with makeup tools for complexion, contouring and removes red eye also whitens the teeth. This is hands down the best feature for your Instagram pictures.
Crop pictures easily, resize images, retouch pictures quickly with "presto" automatic adjustments.
You can draw or erase and adjust the transparency on everything which includes graphic stickers too.
The star feature of PicMonkey is that it provides you with numerous filters that are found in an app like Photoshop.
Like Canva there are free tutorials available on PicMonkey too to learn all the features the tool has.
Picktochart: Picktochart is majorly usefull for infographics and reports to make. Infographics are convenient to explain huge amount information.
It aids in customizing brands. You can customize the color palette in the editor and can save it. Want your own fonts? Well this too can be customized!
Professional content in any said format can be created and will get the results you are looking regarding report or presentation.
Creating amusing designs is no more a burdensome task as there is no need to keep searching for the precise illustration or icon you want. Picktochart too has a free library of graphics, templates and design components to create beautiful content effortlessly.
This tool is best infographic editor.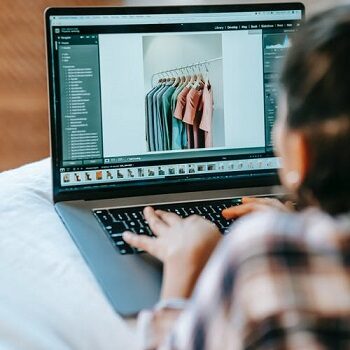 Pixlr: This tool was formerly pixlr express. It needs no account creation like many other ones. Just download it and start editing!
This tool has many similarities with Photoshop. If you don't want to buy Photoshop, Pixlr is a great option.
Adjusting the tone of pictures becomes easier here, amplify it by cooling the tone or add surreal shades to it.
The marquee tool and wand tool are some of its unique features.
It has customization options that are expected in an expansive tool but this is a free one.
Choose the right border and effects for your image and they have favorites button option too, to keep track of your favorite border packs and effects.
Due to its close resembling of Photoshop tool, Pixlr might be a little frustrating for beginners or non designers.
Adobe Photoshop Express: This is a Photoshop CC version for professional graphic designers. This tool helps you learn new skills about photo editing and lest you share your work via livestreams.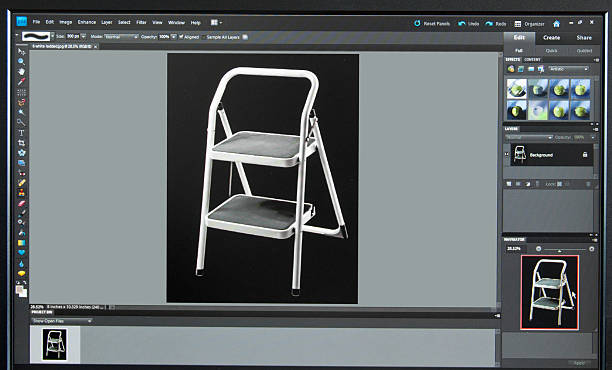 It has features like grain reduction for low-light pictures and photo support. It makes portraits lively by making the expressions seem realistic.
The step by step working process here makes it easy to concentrate on just one unit of your image- just one text layer.
And another feature of artboards on Adobe Photoshop helps you to multitask at more than one images at a time.
This version works with other Adobe apps too- Photoshop Mix, Photoshop Light room and integrates with cloud service.
Conclusion:
Image Editing tools have become essential to use these days as they make our 'almost perfect' pictures Perfect! These features add life to your images and images add life to your content or brand or social media, be it any platform with the help of such editing tools a non-designer too can make image editing look lively and attractive. Try it and you will for sure see the magic of editing tools!