We can say, robotic process automation (RPA) is software technology that's easy for anyone to use to automate digital tasks.
As we know, RPA is a software technology that makes it easy to build, deploy, and manage software robots that emulate human actions interacting with digital systems and software.
Just like people, software robots can do things like understand what's on a screen, complete the right keystrokes, etc.  But, software robots can do it faster and more consistently than people.
RPA is an application of technology, governed by business logic and structured inputs. Its aim is to automate business processes.
It reduces labor costs as well as prevents human error.
Moreover, the next phase of RPA technology will combine artificial intelligence and machine learning to make it more powerful.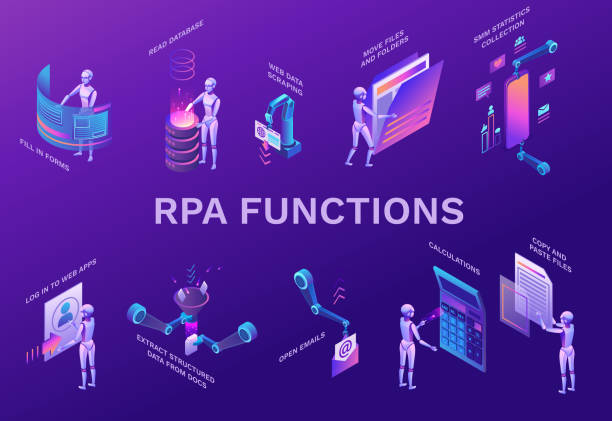 What can RPA do for me?
Robotic Process Automation bots have the same digital skillset as people. Like, bots can interact with any system or application.
In addition, no need to change business systems, applications or existing processes to automate. Because, bots can adapt to any interface. RPA bots are easy to set up, use, and share.
Firstly, RPA can automate HR tasks, including onboarding and offboarding, updating employee information.
Secondly, RPA can be used in supply chain management for procurement, automating order processing and payments. Moreover, it can monitor inventory levels and track shipments.
Where is RPA being used?
Insurance

Banking

Healthcare

Manufacturing

Public Sector

Life Sciences

Telecommunications
Why is RPA the fastest-growing enterprise software in the world?
When you combine the right value of RPA with its ease of implementation compared to other enterprise technologies. Then, it is easy to see why the adoption of RPA is increasing worldwide.
Firstly, RPAs can help different types of industries solve their specific operating problems in new and powerful ways.
Secondly, leaders of functional areas find that RPA improves many processes. It has higher capacity, faster throughput, and fewer errors for key processes.
Moreover, from a CFO perspective, investing in RPA technology leads to faster ROI delivery and requires lower costs compared to other enterprise technologies.
Employees find that it's easy to adopt into their workdays.
Advantages of Robotic Process Automation
Code-Free

Non-Disruptive

User-Friendly

Rich-Analytical Suite

Security

Actionable Intelligence

Debugging
Disadvantages of Robotic Process Automation
Potential Job Losses

Initial Investment Costs

Hiring Skilled Staff

Process Selection
Summary
In conclusion, RPA is a powerful automation solution. Also, it offers a variety of opportunities to improve quality, increase control, add flexibility. It unlocks a wide scope of automation possibilities.
In short, in this article, we have learnt about robotic process automation. We have seen its advantages, disadvantages, why we need it and more.