Internet of Behavior attempts to interpret user behavior on social networks and provides valuable data insights. Moreover, it is one of the top technology trends of 2021. As we already know about IOT, IOB is an extension of internet of things.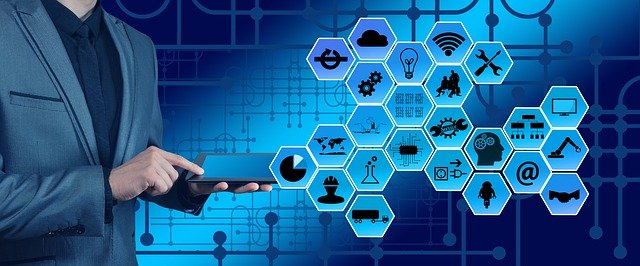 Let us know in brief about it.
Role of Internet of Behavior
The main role of IOB is to understand, analyse and respond to all types of human behaviors. In addition, this involves tracking and interpreting these behaviors using technological developments and machine learning algorithms.
Moreover, another significance of IOB is that it is not only descriptive but also proactive. Proactive indicates that it can detect which psychological variables are influencing to bring a certain outcome.
Also, from facial recognition and location tracking, it connects the outcome to interpret behavioral events like device usage. In addition, IOB is a combination of three fields: technology, behavioral science and data analytics. Behavioral science can be further classified into decisions, augmentations, championships and emotions.
For instance, the health application on our device can keep a track of our sleeping pattern, heart rate and blood sugar levels. The application can alert us when it detects severe health situations.
How IOB is effective?
It collects data from various sources for interpretation of data. Let's take a look at some of its sources:
Consumer data
social networks
public domain facial recognition
citizen data processed by government
location tracking
Benefits of Using Internet of Behavior
Let us take a look at some of the major benefits of using IOB:
Firstly, it is useful in analyzing consumer purchasing patterns and habits across all platforms.
Secondly, it can show how users interact with devices and products.
Thirdly, it markets product more effectively to consumers
Resolve customer issues and keep them satisfied with the product.
Provides enough data for market research
Improves public safety
With IOB, marketers analyze consumer purchasing patterns, provide real time point of sale notifications and targeted ads. Moreover, with this technology, organizations have better understanding of people's attitude for product and resolve concerns.
Challenges faced by IOB
The security in IOB is one of the major issue. Moreover, there are chances that personal information gets leaks sometimes. Hence, user's data should be protected.
In addition, the behavior data may allow cyber attackers to access sensitive data that reveals consumer patterns.
Conclusion
Hence, in this article we learnt about the significance and role of Internet of Behaviours. We have also seen some of its benefits and how it uplifts organization to gain consumer pattern and behavior. Lastly, we have seen some of its security issues.