The best java script frame work is nothing but amazing work in java script. which is undescribed.
Java script frame works are the collection of java script code libraries that provide developers with pre-written java script code to use routine programming features and tasks.
Java script frame works are also used to build websites or web applications around.
Coding is very similar. When you set out to code a website, you could code every aspect of that site from scratch, but there are certain common website features that make more sense to apply from a template—if you need a wheel, for instance, it's a lot more sensible to buy one than it is to reinvent it. And that's where JavaScript frameworks come into play.
https://www.quora.com/What-is-a-JavaScript-framework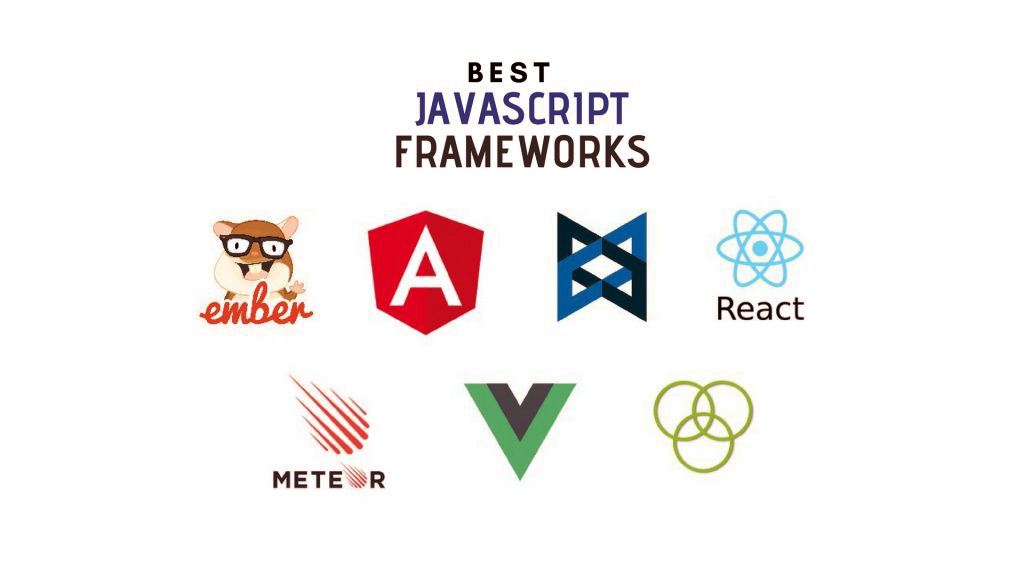 DIFFERENCE BETWEEN JAVA SCRIPT FRAME WORK AND LIBRARY
The key difference between java script libraries and frame works is that libraries consist of functions that an application can call to perform a task, while a frame work defines how a developer designs an application. In other words, the frame work calls on the application code, rather than the other way around.
SOME OF THE BEST JAVA SCRIPT FRAME WORKS.
1.ANGULAR
One of the most powerful, efficient, and open-source JavaScript frameworks is Angular.
2.REACT
Created by Facebook, the React framework has earned popularity within a short period. It is used to develop and operate the dynamic User Interface of the web pages with high incoming traffic.
3.VUE JAVA SCRIPT
Its dual integration mode is one of the most attractive features for creating high-end SPA or Single Page Application. It is a much reliable platform for developing cross-platform.
4.EMBER JAVA SCRIPT
The introduction of Ember.js to the software market was 2015, and since then, it has gained popularity with its wide application area.
5.METEOR
Meteor's application area (aka Meteor.js or Meteor JS) serves the name itself since it is varied as it covers almost the significant portion of the software development.
6. MITHRIL
Mithril is a client-side JavaScript framework that is used primarily in developing the Single Page Applications.
7.NODE JAVA SCRIPT
Node.js is a server-side JavaScript run-time environment, which works on cross platforms and is open-source.
8.POLYMER
The polymer is an open-source JavaScript library developed by Google, which can create the website's elements without going into a complex level.
9.AURELIA
Aurelia framework is the latest version of JavaScript, which can be used to implement any interface. It is the next generation of the framework for developing far more robust websites.
10.BACKBONE JAVA SCRIPT
It is one of the most popular JavaScript frameworks. It is effortless to understand and learn. It can be used to create Single Page Applications.
All the java scripts have their own features and working modes.
CONCLUSION
There can't be a specific framework that will be well-suited for your requirements. The decision of selecting a framework totally relies on your project requirements. Every framework has its own advantages and disadvantages, you just have to figure out which one offers the best features to you and caters to all your needs.
So according my review there no specific 'the best java script frame work'.