Firstly, Home automation is a technology for building smart homes to manage home appliances like lighting, home security etc. Secondly, to build this technology we use Artificial Intelligence.
In this article, we will see the use of Artificial Intelligence in home automation. Additionally, we will also see how it makes it easy, efficient and comfortable for us to use.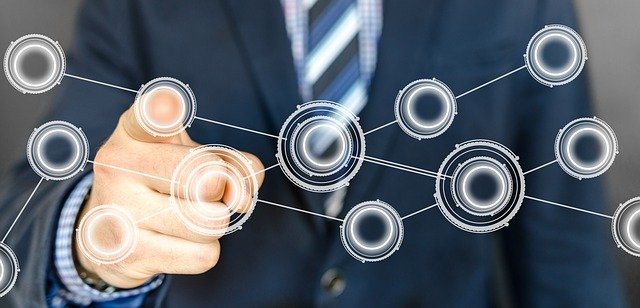 How Home automation Works?
Using decision making and reasoning, AI will provide better solution for automation. Moreover, Smart Homes uses Internet of Things devices such as sensors, lights and meters to analyze data.
Firstly, sensors are transducers and other mechanism for sensing the current proximity condition. For instance, sensing the room temperature. Secondly, actuators will simply it to change the environment based on control signals received from the knowledge base.
Thirdly, knowledge base (KB) is the main and central part of the system.
Controlling Home Appliances from remote location
To control home appliance from remote location, we have authorizer receiver, decision maker and actuator. For instance, user puts the query that room temperature is x degree. Certainly, this is the decision maker which identifies from the experience. And how AC will maintain the temperature.
Moreover, it will determine setting of AC regulator corresponding to the given particular temperature. And how to implement the action is the task of actuator.
Applications
It is used in Rooftops for Solar Hot Water Collector , kitchens for smart plugs , in living rooms for smart lights, voice assistant etc.
What is Josh AI?
Now Josh AI is a voice control home automation system. It is a conversational agent which is aware of surroundings. Moreover, it makes an effort for predictive suggestions.
So Josh is a voice based Operating System that seamlessly connects to the mobile or smartwatch. We can control the lighting, climate entertainment systems and home security.
Protocol System in Home automation
The major home automation protocols are Bluetooth Low Energy, Z-wave, Zigbee and Thread. Moreover, the protocols selection can be seen in following factors:
Ability to perform verification

Data transfer rate

Quality of sensor networks

Use of Network topology

Security level

Density of objects around

Effective distance to cover
Advantages of Smart Homes
Firstly, it makes it easy and comfortable to use.
Secondly, it is flexible for new appliances and devices
Maximizes home security
Provides home management insights
Good for managing all home devices from one place
Summary
In conclusion, we have seen the working of home automation using artificial intelligence. We have also seen the protocol list and how smart homes are beneficial for us.