Is India ready for 5G it's not the time to ask question instead it's time of taking usage of fastest 5G network.
The age doesn't matter for usage of internet and every one us wants fast network .
5G is the fifth generation technology standard for broadband cellular networks, which cellular phone companies began deploying​
Teenagers are the one who are eagerly waiting for the 5G . The eager is not only in India but across the world wide people are at the tips of their toes .
If I say the world is running on the internet rather that the emotion and feelings doesn't seems to be incorrect.
India's smartphone market is undergoing a tremendous transition, which is likely to grow.
If we see India, it is also ready for 5G service. The Indian government has already announced that networks will be 5G enabled by 2020. And by 2024, we will have a full range of 5G services.
WHAT IS 5G NETWORK?
A 5G network will be composed of networks consisting of up to three different types of cells, each requiring specific antenna designs as well as providing a different tradeoff of download speed to distance and service area.
5G cellphones and wireless devices connect to the network through the highest speed antenna within range at their location.
Currently South Korea, China and United states are the nations which are using 5G at the time .
Now days we all might have noticed the videos on social media were the just born child knows the complete usage of mobile and it's network.
There are some countries which are using 7G and 8G networks .
we Indians are thinking of launching the 5G. So I feel that we are some where lagging behind in networks topic.
At peak speeds, 5G can be up to 100 times faster than 4G, at least in controlled environment trials.
HOW MUCH FASTER IS 5G THAN 4G?
5G has a maximum speed capacity of 10Gbps which is 100 times faster than the highest maximum speed of 4G, which is capped at 100 Mbps .
For eg. If downloading an especially heavy file takes ten minutes on 4G, it would take 5G a matter of few seconds to download the same files, given the 5G is working at its intended speeds.
Full HD streaming and attending video meetings with no lag or blur due to high speeds can be made possible with 5G.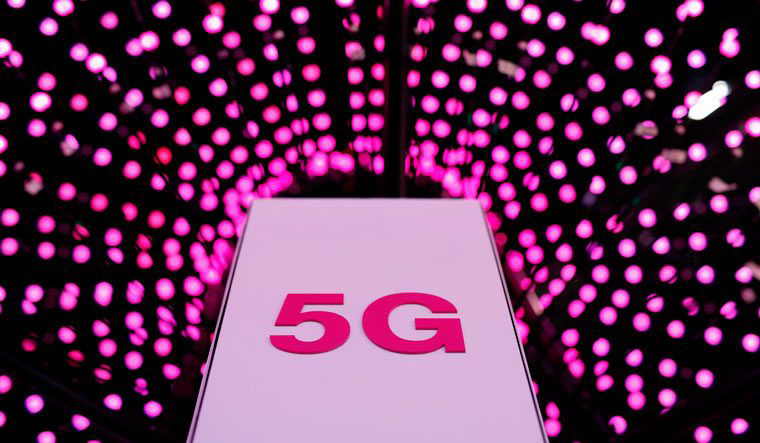 https://www.groupdiscussionideas.com/is-india-ready-for-5g/
CONCLUSION ON IS INDIA READY FOR 5G NETWORK?
YES, India is ready to implement the 5G network all over the country. there are some of the issues related to 5G network which needs to be solved.
Before our country implement any thing it make sure that the issue is being solved.
India is ready to implement 5G at par with the global launch, but we cannot expect full transition soon.
It may take a few more years for the full transition to take place.
NOTE: Do you think is India really ready for 5G ?